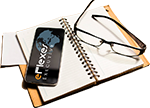 Based in the Mid West, our clients business model involves integrating advanced technology into equipment which supports and enables greater flexibility in Supply Chains. Their work is focused at the intersection of manufacturing technology and commercial targets, consistently pushing the boundaries to aquire new, viable manufacturing systems to enhance efficiencies. Digitalizing existing health care supply chains, they deliver flexible, modular, on-demand, next generation solutions for their customers, ultimately benefitting health care professionals and their patients.
The Challenge 
Within an ever advancing manufacturing industry, it is not that the tools are no longer not 'smart' enough but the diversity of the challenges they face. Which is more about resilience and flexibility when dealing with largely unexpected events within supply chain process' where any new system comes in to its own.  Existing advanced automation systems have excellent additional capabilities, however, enabling their use in environments that have not yet proven to be suitable for automation up until now, is where the real challenge lays. Discovering where these new emerging sectors are and addressing those demends adds an entirely new sources of value to a companies performance.
Our client recognised that they needed to hire leaders of a particular calibre to evolve and support future supply chain processes across their entire 145 sites globally. 
The Executive Search Process 
Client relationship: understanding the 'WHY' around the role. Enabling in-depth meetings builds an understanding of our clients end goal for the department, team and individuals concerned.
Working closely: we integrate professionally with any existing Global Talent Acquisition Team and the Hiring Managers.
Talent mapping process : identifying, qualifying and interviewing suitable candidates
Offer and negotiation management: liaising with prospective candidates and goal matching.
Onboarding and Integration process: the seemless incorporation new of roles.
Please feel free to speak with us in more detail on our processes. Our testimonials illustrate the level of investment and commitment we place on every highly customised project we undertake for our clients and candidates alike. We recognise integrity, a keen sense of urgency and results are a key priority at all times for our clients and candidates.
WHEN ONLY THE BEST WILL DO