YOUR SUCCESS MEANS SO MUCH TO US
The unique individual you have been looking for or the ideal role you have been searching for, is only a phone call away
WE HELP YOU CHANGE THE FUTURE - ONE LEADERSHIP ROLE AT A TIME
Outstanding leaders drive business performance. We provide the insight and intelligence our customers need to make the right decisions about who to hire. Leadership requirements continue to evolve, but the need for high performing executives, business & technical leaders remains constant. Identifying and attracting this talent requires a rigorous approach to assessing an individual's ability to be successful in a specific role, in a specific team and in specific situations. It also requires a thorough understanding of different industries and functional roles, unrivalled access to senior managers, leaders & executives and impeccable judgement. Given our extensive background in industry, we at eFlexes, can help your company find and retain the best.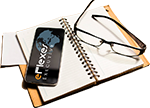 Together we can achieve your goals
Send a brief description and we'll bounce into action
Retained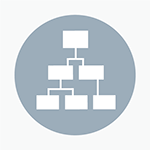 Building and maintaining a leadership team, comprising of a diverse range of talents requires strategic planning and oversight. And it's here we can focus our skills on a retained basis to ensure your company is performing at its peak.
Engaged
An arrangement mostly used when recruitment is focused at Director level appointments. Whether seeking replacements or expanding operational horizons, an initial deposit is requested and the remainder due on placement.
Targeted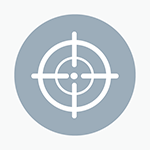 This format is predominately used for mid to senior ranks, or for roles unfulfilled in house where speed is essential. Our services are calculated on one year's salary and paid only when the client has hired a suitable candidate
Tailored, Professional & Confidential
Through-out the years of successful client service, one thing stands out above all. Building long term relationships and being able to quickly assimilate your corporate needs has been the key to consistent delivery of quality personnel.
Whether the placement of a Managing Director, CEO,  Financial Controller, or Chief Engineer, our team networks and researches with a level of expertise you would come to expect from an organisation that has served both growing SME's and Blue Chip Companies, both in Ireland and abroad.
The Executive Team: Left to Right: Mariead McKenna, Nuala McMahon, Angelina O'Niell
Here's what our clients say
My experience with Lorraine Walsh from eFlexes was nothing short of excellent. Lorraine approached me for an opportunity even though I was not actively looking for a new role. Her professionalism, attention to detail and transparency throughout the process was exceptional. I can't recommend eFlexes highly enough for their personal and friendly approach to recruitment."
Over the past 10 years we've engaged the serves of Eflexes, with a core competency in recruitment, employee development and employee retention. We are very fortunate to work with Mairead and her team, as they have exceeded our expectations with their ability to attract high calibre individuals. I am confident we have engaged the right business partner.
Eflexes live up to their name in providing flexibility to our business but they go one step further in providing a valued service to meet our needs. They are responsive problem solvers who seek to understand our business and provide bespoke solutions.
I cannot speak highly enough of the service provided by Lorraine at eflexes. Uniquely, I found that she is both very well informed and proactively gains deep domain knowledge in whatever sector she serves. Furthermore, she works intensively to get to know both the candidates' strengths and the employer's needs and to distil that information in the form of a very insightful value proposition. This streamlines the recruitment task for both employer and candidate alike and has resulted in Lorraine's extremely high success rate in today's very tough environment. I would have no hesitation in recommending her and eflexes as the most trusted of recruitment partners.
I cannot speak highly enough about the service provided by Angelina. Her attention to detail on our requirement as a client was second to none. She has the ability to connect with candidates that allows her to get an insight into them. This ability allows her to match the client with a potential candidate. My experience has shown she is on the money when articulating the abilities of any recruit and this allows her to match our needs as a client. She recently helped me with a project that needed to be turned around very quickly. The candidates she put forward & recommended have flourished in the organisation, they fitted culturally as well as talent wise. I can highly recommend Angelina and the wider team at eflexes of Mairead, Nuala and Lorraine.
I want to thank you for all your support over the last 12 months, you are such a fantastic team to work with and whilst we sometimes have our challenges, it is very much out weighed by our successes. Looking forward to working with you all in 2022.
"eFlexes provides my business with a boutique staffing service which is designed to help my business first and foremost. Their service is personal and I work with the same person always so that person has really gotten to know my business. Becuase of their industry background, they grasp the challenges I have quickly and have an intuitive understanding of the type and calibre of person I need. I was always sceptical of the value that agencies brought especially in our industry, however I have been more than surprised dthat I value eFlexes as a partner rather than a supplier. I would recommend them highly"
"It is always a pleasure to deal with eFlexes. The staff have a relaxed yet efficient approach to business and always maintain a friendly yet extremely professional manner. They have an excellent understanding of the calibre of candidates which we require and the candidate they forward to us are always of a high standard. I would have no hesitation in recommending eFlexes "
"We have been dealing with eFlexes over the past five years. The support from eFlexes on software solutions and supplying contract staff has been excellent. eFlexes has shown both professionalism and attention to detail at all times. eFlexes listen to and understand our business needs and this coupled with their sectoral knowledge ensures that we obtain the highest quality people and services for our requirements"
"eFlexes has exhibited very strong partnership skills in working with us, providing excellent levels of service and responsiveness, evidenced through their teams' actions. eFlexes exhibits a very strong "can do"attitude in all their dealings and do as they say. I cannot recommend eFlexes highly enough"
"My experience with eFlexes has been very positive, they do exactly what they say on the tin and more! They provide my area with contract staff which I need to balance the demands that our customers place on us. I can honestly say that the people that come on site as contractors are hand picked for me and do an outstanding job - they are a very big part of my team so I have all the benefits without any of the headaches"
DUE DILLIGENCE PAYS DIVIDENDS
WHEN ONLY THE BEST WILL DO